ACADEMY OF WORLD HEALING (AWH)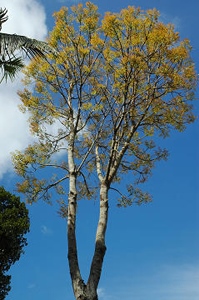 As the world accelerates its technological and material progress on one hand, human beings on the other hand unfortunately continue to destroy its natural environment and engage in unhealthy lifestyles.

Thus we can hardly be optimistic about the future of humanity in this century. Some even predict that human beings and other life forms may be extinct as we continue the trend toward unhealthy lifestyles and our disregard for the preservation of our ecology.

Although we may now live longer, most of our world's elderly suffer from various illnesses requiring chemical medication, hospitalization, and expensive medical care. Many indeed have acquired unprecedented material wealth but hardly experience true happiness.

As inhabitants of Planet Earth, our philosophy centers on a belief that happiness can only be achieved by living harmoniously with nature, and a realization of our peaceful co-existence with the rest of every life form on this planet.

While we continue to pollute our ecological environment (air, water, etc.), we also pollute our bodies not only with various toxins but also with our negative thoughts and debilitating emotions of anger, sadness, and fear that come from our unhealthy beliefs, values, and attitudes.

We believe in one-ness with everything and everyone through our practice of unconditional love, unity with the Universe, world peace, and blessings to all life forms.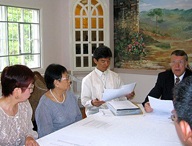 Armed with the above philosophy, Academy of World Healing was created as a non-profit educational healing foundation established specifically for the purpose of addressing the issues that result from our unhealthy, un-natural lifestyles.

The Academy aims to raise our spiritual awareness and strive to pursue world peace, environmental protection and healthy lifestyles through grass roots support.

Since it is not easy to raise spiritual awareness, we will begin with offering spiritual energy healings, experiential programs and seminars to awaken our own psychic and spiritual centers. Sometimes, we will demonstrate psychic phenomena as a means towards greater spiritual awakening.



AWH operates a Holistic Healing Center that discriminates against no one with regards to race, religion, creed, doctrine, gender or socio-economic status.

AWH offers participation its various healing, meditation and wellness programs and educational seminars that also include psychic healing by well-respected healers.

The site is also an excellent venue for open air concerts and art exhibits. Additionally, AWH can arrange excursions for its visitors to hot springs, beaches, shopping and fine dining facilities. AWH also maintains a close working relationship with local area hotels/resorts for placing of its visitors at discount rates as the need arises.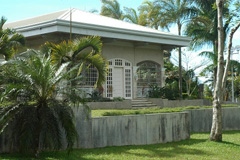 Situated in the Greater Tagaytay Area, Philippines, The Academy of World Healing provides an ideal suitable venue for body, mind, and spirit healing. Tagaytay is easily accessible from Manila which is about a 1 -1/2 hour drive away. Because of its elevation of about 2,000 ft from sea level, it has a mild comfortable climate due to a continuous cool breeze all year round. The Academy is situated in a 4 acre property (approximately 16,000 square meters) of green land space and various healing facilities.
Tagaytay is well known for the magnificent Lake Taal which has been formed with caldera subsidence by its volcanic activities. It has the smallest caldera lake in the world inside of the bigger caldera lake and forms double caldera lakes.
The near by ocean brings fresh air filled with ozone.
It is said that there are thick layers of crystal underneath the Philippines and thus some may feel strong magnetic energy force.
AWH is surrounded by nature where a sensitive firefly habitat still exists. The area of AWH has minimal light pollution and the night sky is stunningly beautiful.
REGISTRATION & CERTIFICATION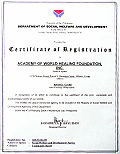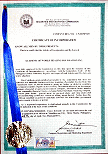 Academy of World Healing Foundation (AWH) was founded in 2005 and registered with the Security and Exchange Commission (SEC) in the Philippines as a non-profit and non-stock foundation.
AWH is officially certified by the Department of Social Wellfare Development (DSWD) as a charitable foundation. Our material and monetary donations except our voluntary have been made through DSWD.

ACADEMY OF WORLD HEALING GRAND OPENING: VIDEO (16 MIN)
HEALING OF BODY, MIND & SPIRIT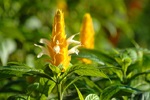 We will provide various healing treatments by healers from all over the world, including
Photon Healing, Authentic Psychic Surgery, Pranic Healing, Past Life/Hypnosis Regression Therapy, Magnetic Healing, Self-Meditation, Acupuncture, Therapeutic Body Massage, Reflexology, Naturopathy, etc.
SUPPORT FOR ENVIRONMENTAL PROTECTION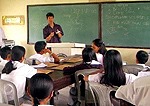 We conduct the following support programs from time to time for the local communities to raise their awareness along with the aims of AWH:
Free healing to the local needy
Life Enrichment Workshops for Children, Adolescents, Adults, and Seniors
Environmental Protection Seminars and Recycling Bazaars
Providing AWH site for community activities

VISUAL ART WORKSHOP FOR ECOLOGY AT THE LOCAL HIGH SCHOOL: VIDEO (11 MIN)

FILIPINO TV NEWS COVERAGE OF ART WORKSHOP EXHIBITION: VIDEO (5 MIN)
Contribute to world peace through the above activities
Conduct meditation sessions to pray for world peace and the healing of GAIA, inside and outside of the Academy, involving guest participants.